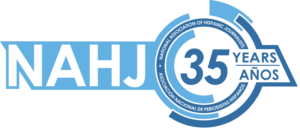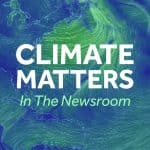 NAHJ Members Want Help to Cover Climate Change: Climate Matters in the Newsroom Delivers
NAHJ is responding to strong interest from members and to the challenges they face in climate change reporting by extending its partnership with Climate Matters in the Newsroom, to provide free access to local, scientific resources–in Spanish and English–to help journalists cover these topics.
Climate Matters in the Newsroom is introducing a webinar series, in collaboration with NAHJ, designed to help members better understand some of the biggest climate change topics–extreme weather, health, air quality, and water. Segments will feature scientists and diverse experts discussing the latest research, localized information, and available resources to produce popular, reliable, and impactful stories about climate change. Participants will also get a chance to ask the questions they have related to these subjects, and more. 
Follow the links below to register and attend each individual webinar:
January 21 – Climate Change and Water: Too Much and Too Little
Examining the dual nature of climate change on water and water quality: The impacts of sea level rise and heavy precipitation, and conversely, more intense droughts and water availability in arid climates.
Brad Udall – Senior Water & Climate Research Scientist, Colorado Water Center, Colorado State University  
Rita Teutonico – Faculty Administrator; Associate Dean of Research; Associate Director of Education and Training for CREST Center for Aquatic Chemistry and Environment, Florida International University
Register here: https://zoom.us/meeting/register/tJAoc-urrjMoVfE3dvwWAKSdY5SaBB5L-w  
---
February 4 – Climate Change and Extremes: Bigger Events, Bigger Impacts
Analyzing the impact of climate change on specific extreme events and their repercussions on communities: Heat, hurricanes, wildfires, and atmospheric rivers.
Ahira Sanchez-Lugo – Climatologist NOAA National Centers for Environmental Information Monitoring Branch  
Register here: https://zoom.us/meeting/register/vJEkduGoqjwqVHNYG1vHlLh46eWR2DkDzg 
---
February 20 – Climate Change and Health: New Threats to Wellness in a Warming World
Connecting the dots between climate change and health: insect-borne diseases, air pollution, asthma and allergies, and heat-related illnesses.
Susan Pacheco – Pediatric Allergy and Immunologist, University of Texas Physicians Pediatric Specialists
John Balbus, M.D., M.P.H. – Senior Advisor for Public Health, Director, NIEHS-WHO Collaborating Centre for Environmental Health Sciences  
Register here: https://zoom.us/meeting/register/upcpfuuorzsvjrYDGydaD8gShVjlb2Mi6Q