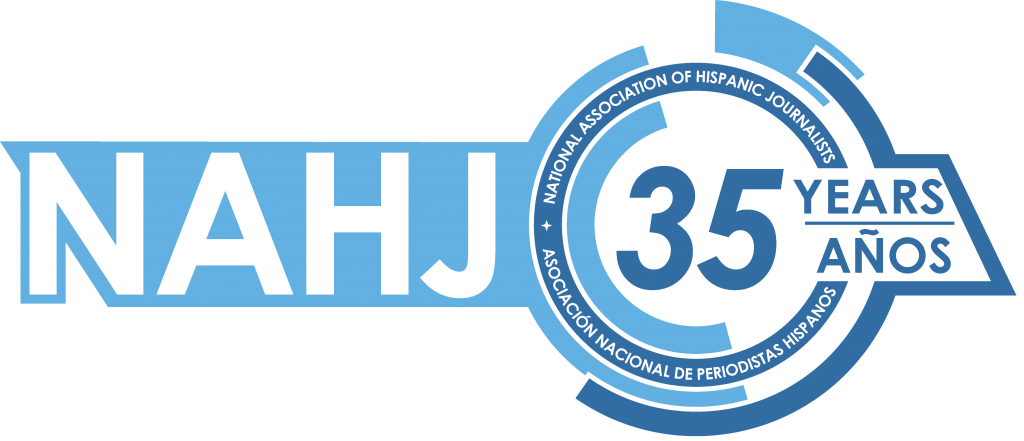 History in the making, Telemundo's César Conde named Chairman of a redesigned NBCUniversal News Group
Washington, D.C. – In a stunning decision, NBCUniversal has announced Telemundo chairman César Conde will replace NBC News chairman Andy Lack upon his departure, to occur later this month. As chairman of the newly-formed NBCUniversal News Group, Conde will oversee a new division that will now include NBC News, MSNBC, and financial news channel CNBC.
An unprecedented change in the representation of Latino leadership in the field of journalism, Conde's accession to the chairman of NBCUniversal's new division is no small feat. This recognition and elevation of Latino talent have been long-awaited, and the NAHJ community is more than proud to see it realized and enthusiastic about how this opportunity will change the landscape for the future of journalism.
"Conde's appointment to chairman will have an undeniable impact and will serve to change the journalism world by leaps and bounds," declared NAHJ Executive Director Alberto B Mendoza. "By making this happen, NBCUniversal is ushering in a new and better standard for all news media to build diversity and inclusion into their organizations, starting with leadership roles."
Conde is the first Latino ever to hold an executive role of this rank for a non-Spanish-speaking newsgroup within a mainstream media conglomerate. This appointment of a highly esteemed Latino leader in journalism to the chairman of one of the largest media platforms in the world is a truly remarkable victory for not only Latinos but all under-represented communities. Conde's name will go down in history and pave the way for further increasing representation of diversity in leadership in the world of journalism. 
"It will be thrilling to see what he achieves next for both NBCUniversal and the journalism community as a whole," says NAHJ President Hugo Balta. "Already this step will galvanize others into making a change for more representation in media while also serving as a precedent for the industry."
Ever-supportive of success and progress in Latino representation in journalism and leadership, NAHJ will reach out to Conde in the coming weeks to request a virtual meeting with NBCUniversal's new choice for chairman. On the agenda, will be his commentary on the outstanding breakthrough and how it reflects on the potential for, and new realities of, positive societal change, as well as his intention to use his position to integrate DEI into the NBCUniversal newsrooms further. Conde's rise to chairman of NBCUniversal News Group, following a succession of unvaried white leaders, is a triumphant moment for underrepresented communities, and will undoubtedly create momentum for further progress – a fact that is certainly cause for celebration.
### 
About the National Association of Hispanic Journalists (NAHJ) 
The National Association of Hispanic Journalists (NAHJ) is the largest organization of Latino journalists in the United States and dedicated to the recognition and professional advancement of Hispanics in the news industry. The mission of NAHJ is to increase the number of Latinos in the newsrooms and to work toward fair and accurate representation of Latinos in the news media. Established in April 1984, NAHJ created a national voice and unified vision for all Hispanic journalists. NAHJ has approximately 2,500 members, including working journalists, journalism students, other media-related professionals, and journalism educators. For more information please visit NAHJ.org or follow on Twitter @NAHJ. 
Media Contact: 
BA Snyder
Veritas Group for NAHJ
512.630.6337
BA@VeritasAustin.com