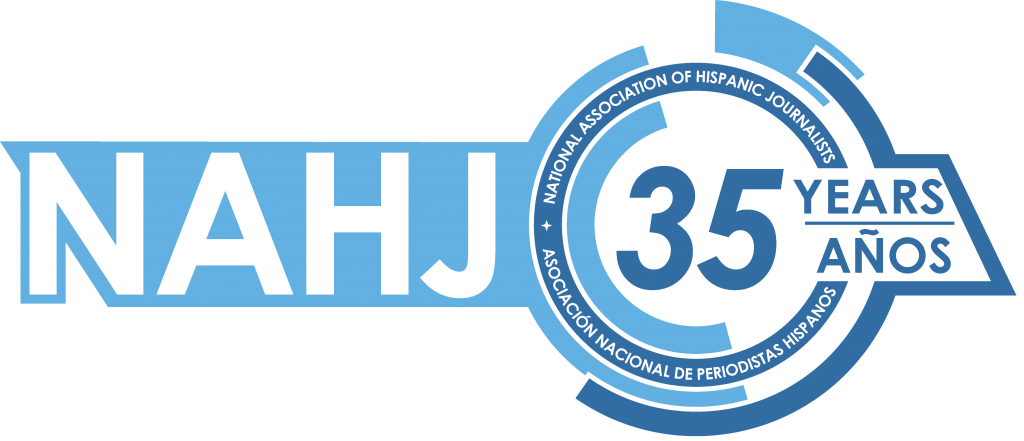 NAHJ Hall of Fame Inductee, Aminda Marqués González, to Take Another Stride in Leadership as First Hispanic Co-Chair on the Pulitzer Prize Board
Washington, D.C. – Today, the National Association of Hispanic Journalists (NAHJ) celebrates yet another remarkable stride in leadership by Aminda Marqués González. In an announcement by the Pulitzer Prize Board, the executive editor, president, and publisher of the Miami Herald and el Nuevo Herald has been appointed as a co-chair of the Pulitzer Prize Board, making her the first Hispanic journalist to serve as a board chair. 
Experience is the hallmark of expertise, and Marqués is no stranger to knowledge and success. As the executive editor of the Miami Herald, Marqués led the organization in being a two-time Pulitzer Prize winner and five-time finalist, as well as the recipient of numerous other awards for their relevant local and international news coverage. Additionally, as a member of the Pulitzer Prize board since 2012, Marqués has every understanding of what makes news award-worthy, which is sure to lend her expertise for great impact as the new co-chair of the Pulitzer Prize board. Marqués is also a former NAHJ Hall of Fame inductee. 
"The appointment of Mindy is not only well-deserved, but a triumph in the struggle to amplify representation of Hispanics in industry leadership," said Alberto B. Mendoza, NAHJ Executive Director. "Her success is an inspiration not merely for Hispanic journalism communities, but all under-represented communities."
By stepping into this role, Marqués continues to set an outstanding precedent for all Latino journalists, but in particular for women journalists of color to follow the path she continues to lay for diversity, equity, and inclusion within the journalism industry. What is a successful and purposeful leap for Marqués and the Pulitzer Prize Board, may well be a small step for all making their way toward increasing diversity in positions of leadership across the nation, and not only in the realm of journalism.
"This decision is more than just a smart move in appointing a highly qualified leader in journalism, but a beacon for all women of color, journalists of color, and aspiring leaders of color," declares NAHJ President Hugo Balta. "Marqués's appointment is a victory to be tallied toward breaking barriers in achieving diverse representation in all newsroom leadership."
This selection heralds a long-awaited, progressive shift in the standards for diversity in leadership — a noteworthy action that is sure to make other journalism communities and organizations think consciously about their next choice for successful leadership.
### 
About the National Association of Hispanic Journalists (NAHJ) 
The National Association of Hispanic Journalists (NAHJ) is the largest organization of Latino journalists in the United States and dedicated to the recognition and professional advancement of Hispanics in the news industry. The mission of NAHJ is to increase the number of Latinos in the newsrooms and to work toward fair and accurate representation of Latinos in the news media. Established in April 1984, NAHJ created a national voice and unified vision for all Hispanic journalists. NAHJ has approximately 2,500 members, including working journalists, journalism students, other media-related professionals, and journalism educators. For more information please visit NAHJ.org or follow on Twitter @NAHJ. 
Media Contact: 
BA Snyder
Veritas Group for NAHJ
512.630.6337
BA@VeritasAustin.com