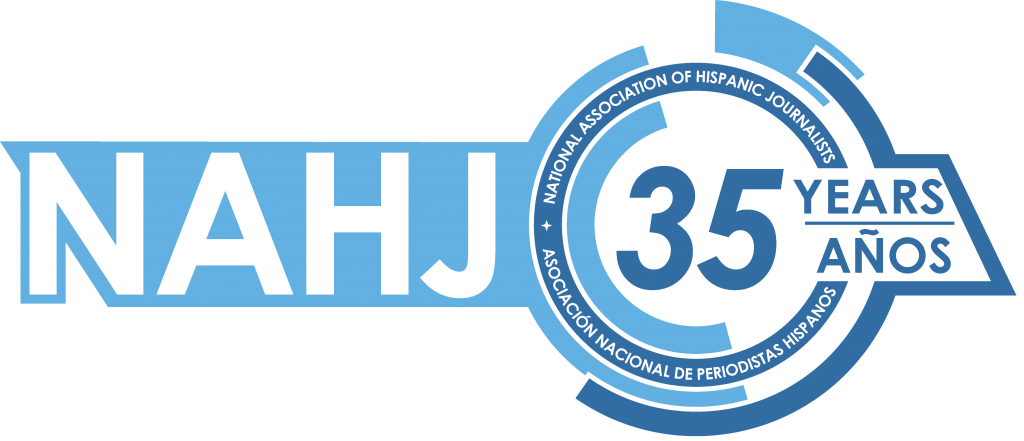 NAHJ Leadership Prepares to Schedule 2020 Board Election in September
(Washington, D.C.) – The National Association of Hispanic Journalists (NAHJ) Board of Directors has voted to schedule the 2020 elections for September, following the upcoming virtual convention. In mid-April, the national board announced its original vote to postpone the 2020 election cycle in the wake of an ongoing coronavirus pandemic. Additionally, the uncertainty with the annual gathering at the time and contractual obligation created an obsolete timeline per the current association bylaws.  
While NAHJ now looks forward to pioneering a virtual national convention, the resources to execute a quality gathering are tremendous with the new scheduled date.The national board has complete confidence in the limited staff, but time is still of the essence so the immediate focus will center on the virtual convention. Meanwhile, the current leadership is working to form two separate volunteer committees. One will assist with setting up a secure digital election; the other will review and propose revisions to the association bylaws. Interested volunteers may email nahj@nahj.org.  
Membership will be notified of the elections timeline for September 2020 as soon as possible.  
NAHJ expresses distinct gratitude for the members who will help to serve on either committee; the opportunity to move forward together is based on forthright and positive dialogue.
We know consistency and patience through this uncertain time will create an association built for long-term viability. As always, board members give of their time — even amid a crisis — to ensure the organization's longevity. As always, we look forward to doing all we can to continue strengthening our association for the next generation of diverse storytellers.
### 
About the National Association of Hispanic Journalists (NAHJ) 
The National Association of Hispanic Journalists (NAHJ) is the largest organization of Latino journalists in the United States and dedicated to the recognition and professional advancement of Hispanics in the news industry. The mission of NAHJ is to increase the number of Latinos in the newsrooms and to work toward fair and accurate representation of Latinos in the news media. Established in April 1984, NAHJ created a national voice and unified vision for all Hispanic journalists. NAHJ has approximately 2,500 members, including working journalists, journalism students, other media-related professionals, and journalism educators. For more information please visit NAHJ.org or follow on Twitter @NAHJ. 
Media Contact: 
BA Snyder
Veritas Group for NAHJ
512.630.6337
BA@VeritasAustin.com