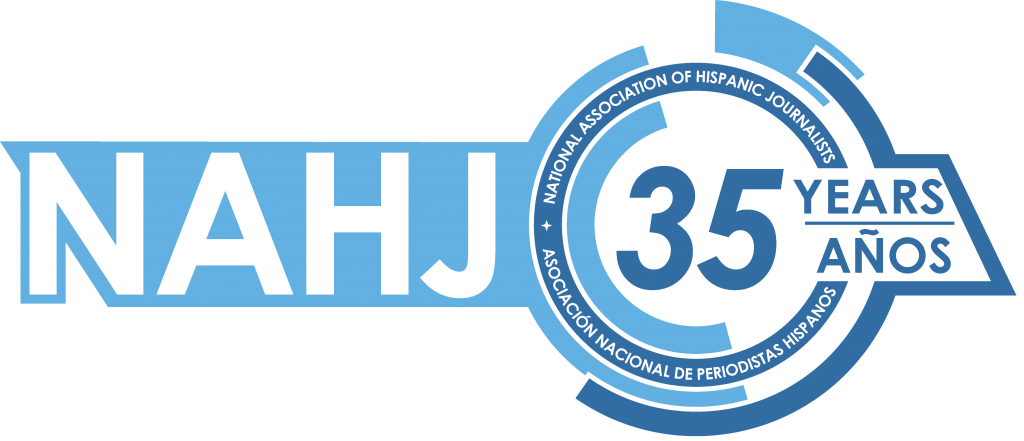 NBCUniversal News Group Chairman Cesar Conde Sets the Bar for 50% Diversity in NBC's Total Workforce
(Washington, D.C.) – The National Association of Hispanic Journalists (NAHJ) commends Cesar Conde for taking a sharp lead in addressing diverse representation in newsrooms. Chairman of the NBCUniversal News Group, Cesar Conde, has declared an initiative he has dubbed the "50% Challenge" in an immediate effort to begin raising the overall diversity percentage from its current 27% people of color to 50% people of color in the NBC division's workforce. 
This commitment to directly improve diversity in the newsroom's workforce is one of Conde's first big moves as chairman of the NBCUniversal News Group. It is an initiative that can revolutionize not only one newsroom — but the entire industry.
NAHJ commends Cesar Conde for setting this bar without hesitation and making the NBCUniversal News Group a bold role model to all other major media conglomerates. Now it's time for others to take the hint, do the same, and do it today.
"To future generations, we can point to this moment and say this is where it all changed," declared NAHJ Executive Director Alberto B. Mendoza. "This is where improving diversity transitioned from a 'serious conversation' topic to a legitimate plan put into motion. Recent events brought about talk of change and calls to action, but Conde is leading the way for real change, and he's not waiting around."
With a goal for the NBCUniversal News Group's diversity to reflect the nation's makeup, Conde's numbers aren't far off. For the first time in U.S. history, most American youth today are people of color, making diverse representation more relevant than ever before. This relevance will only grow over the next few decades.
"Yesterday's issues need today's actions," states NAHJ President Hugo Balta. "Conde saw the urgency in addressing diversity and fair treatment issues in the workplace, and his response was both quick and wise." 
The time for talk is over. Conde may have been the first to recognize this, but certainly not the last. NAHJ looks forward to monitoring the progress of the "50% Challenge". The organization leadership will engage for results from other newsrooms where diverse representation is said to be valued and those who will follow Conde's lead to take on similar and wholly necessary challenges  — one firm step at a time, moving unwaveringly towards progress.
### 
About the National Association of Hispanic Journalists (NAHJ) 
The National Association of Hispanic Journalists (NAHJ) is the largest organization of Latino journalists in the United States and dedicated to the recognition and professional advancement of Hispanics in the news industry. The mission of NAHJ is to increase the number of Latinos in the newsrooms and to work toward fair and accurate representation of Latinos in the news media. Established in April 1984, NAHJ created a national voice and unified vision for all Hispanic journalists. NAHJ has approximately 2,500 members, including working journalists, journalism students, other media-related professionals, and journalism educators. For more information please visit NAHJ.org or follow on Twitter @NAHJ. 
Media Contact: 
BA Snyder
Veritas Group for NAHJ
512.630.6337
BA@VeritasAustin.com