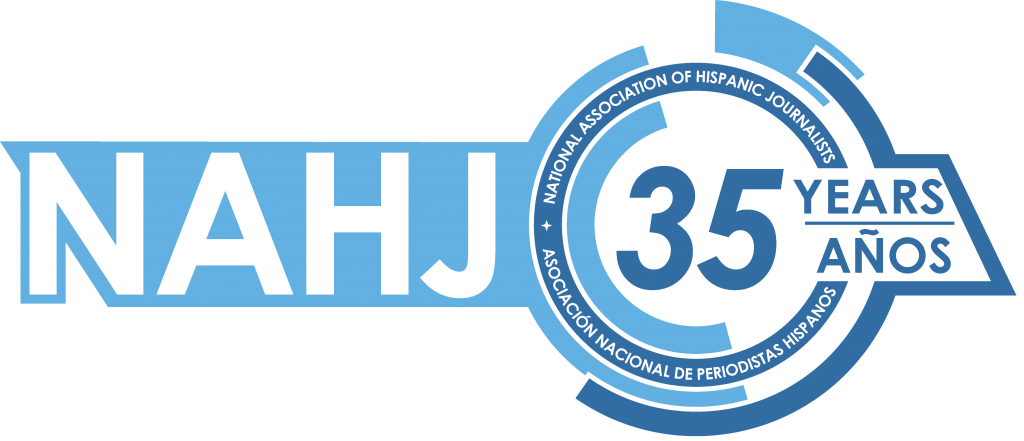 NAHJ, FIJ, and the Miami Herald Media Company Announce Romina Ruiz-Goiriena as First Fellow for Brand New Investigative Reporting Fellowship 
(Washington, D.C.) – The National Association of Hispanic Journalists (NAHJ), in partnership with the Fund for Investigative Journalism (FIJ), and the Miami Herald Media Company, is proud to announce the selection of Romina Ruiz-Goiriena as the new diversity fellow for FIJ's latest investigative reporting fellowship. 
Ruiz-Goiriena will work on a three-month project with staff and editors of the Miami Herald and el Nuevo Herald. She will receive a $30,000 grant to cover reporting expenses and other costs. This is the fourth year FIJ is offering diversity fellowships. FIJ formed this recent partnership with NAHJ and the Miami Herald Media Company to continue to boost diversity and inclusion within the ranks of investigative journalism. Ruiz-Goiriena is the 14th journalist to take part in the FIJ diversity program. 
"For the last four years, we have granted special awards to talented, diverse journalists. This year we have teamed up with an award-winning daily and a journalism organization that promotes the work of Latino journalists. It is FIJ's commitment to increase integration in the field of investigative journalism," said Marcia Bullard, board president of FIJ. 
An award-winning multimedia reporter and producer, Ruiz-Goiriena is an independent journalist who has worked for France 24, the Spanish daily El Mundo, Haaretz, CNN and The Associated Press, among others. 
"As a contributor to NAHJ's digital news site palabra., we are familiar with the quality of Ruiz-Goiriena's work and exceptional journalism," said Alberto B. Mendoza, NAHJ executive director. This year she also received a 2019 Ñ Award for her investigative work." 
"We are thrilled to be joining forces with FIJ and NAHJ to bring high-impact storytelling to our readers in two languages," said Aminda Marqués González, executive editor and publisher of the Miami Herald and el Nuevo Herald. "Investigative journalism is at the core of what we do. We look forward to working with the fellow on what promises to be an enlightening project." 
"It is an honor to be selected as an FIJ fellow in this partnership with NAHJ and the Miami Herald. As the number of local news outlets around the country is shrinking, this type of investigative collaboration could well be the way to tell stories that matter to forgotten communities," said Ruiz-Goiriena. 
The partnership comes as FIJ celebrates its 50th anniversary and NAHJ celebrates its 35th year. All partners involved in the project believe promoting diversity in investigative journalism will increase public awareness and understanding of underreported issues. 
### 
About the Fund for Investigative Journalism (FIJ) 
The Fund for Investigative Journalism helps fund groundbreaking investigative stories that otherwise would not be told. FIJ issues a call three or four times a year to freelance and independent investigative journalists to apply for grants. Successful applicants can use the money for travel, data, documents and other reporting expenses. Our next grant deadline is February 3, 2020. 
About the National Association of Hispanic Journalists (NAHJ) 
The National Association of Hispanic Journalists (NAHJ) is the largest organization of Latino journalists in the United States and dedicated to the recognition and professional advancement of Hispanics in the news industry. The mission of NAHJ is to increase the number of Latinos in the newsrooms and to work toward fair and accurate representation of Latinos in news media. Established in April 1984, NAHJ created a national voice and unified vision for all Hispanic journalists. NAHJ has approximately 2,500 members, including working journalists, journalism students, other media-related professionals and journalism educators. For more information please visit NAHJ.org or follow on Twitter @NAHJ. 
About the Miami Herald Media Company 
The Miami Herald Media Company (MHMC) publishes two daily newspapers: the Miami Herald, winner of 22 Pulitzer Prizes, and el Nuevo Herald, an award-winning Spanish-language publication. Together, the company's products reach more than 1.3 million people each week in South Florida. 
In addition to the Miami Herald and el Nuevo Herald, MHMC products include its news websites, MiamiHerald.com and elNuevoHerald.com with a combined monthly traffic of 62.9 million pageviews and 22.6 million unique visitors; the popular local entertainment website Miami.com; and INDULGE luxury magazine. The company produces content for video, mobile and radio in association with WLRN/Herald News; as well as custom publications for hotels, airlines and other luxury clients through its subsidiary, HCP Media. 
MHMC is owned by McClatchy
Media Contact:
BA Snyder
Veritas Group for NAHJ
512.630.6337
BA@VeritasAustin.com